CREATE YOUR BREAKTHROUGH AT THE

Dates & Locations To Be Advised

TWO ACTION-PACKED DAYS THAT WILL RADICALLY
TRANSFORM YOUR HEALTH, RELATIONSHIPS,
CAREER & QUALITY OF LIFE!
What Is The Awakening Event?
The Awakening Event is an invitation for you to go deeper into your authentic self and what your true potential in life is. It's two fun-filled days of playful self-discovery exercises that helps you to see yourself and what else is possible in your life in new and enlightening ways.
You get to explore what it looks and feels like to align your mind, body and spirit so that you can tap into higher levels of happiness, health, relationships, prosperity and quality of life. It's also about hooking deeply into your message and mission in life and learning to trust in the process of life while following your purpose without hesitation.
Ultimately, this event is about YOU. It's about you knowing that you are enough regardless of what your circumstances look like, or what others may want you to believe. It's also about you receiving the tools and the learning that will make it easier for you to walk your path with more joy and love in your heart, and more depth in your being.
How Does it Work?
To become the BEST version of yourself and show-up in the world the way you always knew you could takes just one thing… and that is awareness.
That's why the Awakening Event is so powerful… it helps you to experience yourself in a more expanded state of awareness which makes it easier for you to make decisions and take actions that are more aligned with your deepest truth.
You'll also learn how to easily focus your mind anywhere and anytime you want so that you can have instant clarity and peace of mind. Once you know how to step back from the busy mind so that it no longer has the power to control how you think and feel about yourself, that's when your life really starts to get easier and more fun.
Over the course of the day you will be taken on a journey that's sole purpose is to enlighten you to just how much more happiness, peace, joy and empowerment that you can experience in every cell of your body. These is 100% experiential which means you get to take everything away that feels right to you.
The process we use during the Awakening Event includes self-discovery games, mindfulness exercises, real-time feedback, and bio-energetic activities to create a space for RAPID LEARNING and lasting transformation.
Awaken Your Mind
Access Higher States Of
Awareness & Unleash Your
Mind Power For Better Clarity,
Calm, Focus and Performance!
Awaken Your Heart
Dive Deep Into Your Heart
Space And Discover What It
Feels Like To Love & Accept
Yourself For Who You Are!
Awaken Your Body
Discover Simple Ways To
Reduce Stress & Increase
Energy Levels For a Happier,
Healthier, & More Enjoyable Life!
Awaken Your Spirit
Unlock Your Inner Genius
So That You Can Free Up
Your Creativity & Inspiration
To Live With Passion & Purpose!
But before we go any further, you're probably wondering who I am and why I'm doing this.
I'm Michael Atma.
I've been into personal development and meditation for more than 15 years. I initially got into to better understand how to deal with work-related stress, anxiety and panic attacks. As I began to learn about how my mind and body worked, I soon became hooked on self-discovery.
At first, I struggled to get to know who I was and what I really wanted to do with my life, but my unshakable commitment to expand my level of conscious living soon opened the floodgates to the most amazing results in my health and energy levels, love and relationships, passion and purpose, finance and career.
Since then I've traveled the world running conscious living workshops, started-up three successful businesses, and have been a presenter on stage in front of thousands of people as well as doing live interviews on radio and TV.
These days I am committed to helping as many people as I can to transform their lives in the most amazing ways with ease and grace. I recently released my #1 best selling book, Master Your Mindspace, and I'm currently developing a 4 week online interactive transformation program called The Rapid Empowerment Academy, which will be available to join soon.
To learn more about Michael, Click Here.
THE AWAKENING EVENT OFFERS YOU
4 WAYS TO ELEVATE YOUR LIFE:
MINDFULLY LIVING
The conscious awareness awakener. Harness the power of your mind for happiness and success.
CONSCIOUSLY LOVING
Dive deep into loving yourself and others. Move from your head to your heart with ease.
ABUNDANTLY CREATING
Reprogram your subconscious mind for prosperity consciousness. It's easier than you think.
CONFIDENTLY LEADING
Take control of your life using your leadership presence. Then, show others how to do the same.
What does this mean to you?
It means that you'll have a deeper realization of who you are and who you can become, in a way that will light up your life from the inside-out. This will create a ripple effect in others around you as they see, feel, and experience a different level of love and joy coming from your eyes and body. They'll want to know what you're doing so they can have some too.
COUNT ME IN
YOU WILL ALSO LEARN HOW TO
Start Your Day With Power
Supercharge your day each morning with a simple and fun 15-MINUTE Power Routine that sets up your mind, body, and energy for MASSIVE success!
Overcome Obstacles With Ease
Go beneath the thoughts, images, and beliefs you have about yourself and experience a DEEPER truth of who you are and what you can become in this lifetime!
Super Boost Your Energy Levels
Discover how to have consistently HIGH ENERGY levels so that you have all the Health, Energy, Confidence and Inspiration you need to ELEVATE your life!
Become A Leader As a Way Of Being
Learn the 3 simple steps of becoming a POWERFUL leader in your own life so that you can step into your GREATNESS and lead others with ease!
Deepen Your Relationships
Let go of whatever is holding you back from having DEEPER connections of Love, Joy, and Intimacy, in ALL your relationships using a simple process that takes minutes!
Awaken To Abundant Living
Reprogram your subconscious mind for ABUNDANCE in 3-simple steps and become a prosperity magnet that attracts the resources and people you need to thrive!
Be The Center Of Your Life
Learn how to CENTER yourself just using your mind so that you can be PRESENT to ENGAGE life and have the choice to put your best foot forward!
Connect With Your Inner Genius
Enjoy a life of PASSION & PURPOSE when you tap into your Creative and Intuitive Genius at the deepest possible levels. This is when your life really comes ALIVE!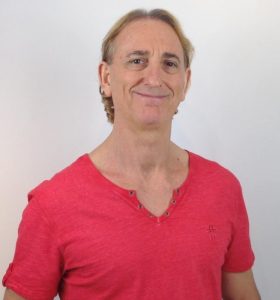 BECAUSE IT'S TIME TO LEAD THE WAY.
There's never been a better time than NOW to take charge of your life… to feel like who you are and what you have to contribute to the world really matters… to let your creative genius run free… to get paid for what you love to do… to live each day so fully and gratefully that your heart is always on fire… and to be the change in the world that others look to when they are ready to set their lives on fire.
Because NOW is the right time to live the best version of yourself. When your life is on fire and you have all the health, happiness, and inspiration that you'll ever need, then you're deepest purpose in life is bound to show up because you are ready to receive it.
THE PROCESS:
One full day of fun-filled, action-packed, life-transforming and experiential moments that will totally elevate the way you view yourself and how great your life can really be.
Get ready for hours of simple, fun and experiential sessions that will put you on such a natural high for life that you'll never want it to stop. Everyone that attends is guaranteed to leave feeling lighter, happier, freer and more connected to their highest calling, and have the tools to create lasting awesomeness in their lives!
THE SPACE:
From the moment you step foot in the room, you'll get an instant feeling of excitement rush through as part of you already knows that something magical is about to happen. You'll meet new friends that connect with you in ways most people you know never will… and that's just for starters.
The space that is created is one that enables you to relax deeply into yourself so that you can access deeper parts of your being in safety and peace. It is designed to nurture you and effortlessly awaken you to whatever gifts of life and joy that you have hidden inside you.
COUNT ME IN
Want to SAVE $100 each if you bring a friend?
Click here.
THE PEOPLE
Hi, I'm Michael Atma. I have been working as a Transformational Thought Leader and Meditation Teacher for over 17 years. My journey began as a student in this work while I was still a stressed-out corporate exec suffering from debilitating anxiety and panic attacks. At this time I felt like I had lost control of my mind and my life. 
As my passion to get to know who I was underneath all the limiting beliefs and stories I told myself that held me back from my true potential I decided to seek out people who were at the top of their game in areas such as happiness, health, inner peace, relationships, and career. This inspired me to teach my deep learning through inspirational books, programs and workshops.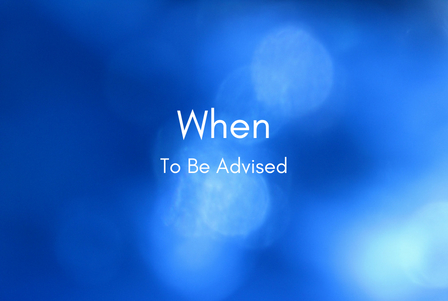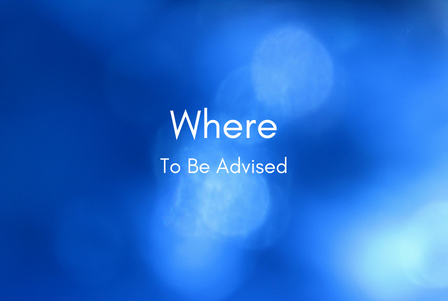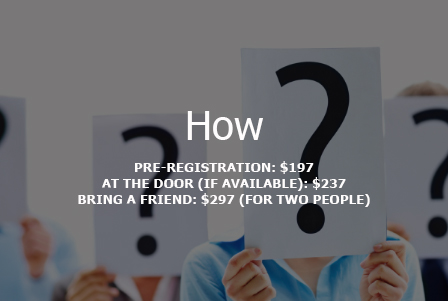 WILL THERE BE FOOD PROVIDED?
Not at the one-day event. We recommend that you bring a refillable water bottle which we you'll be able to refill at the venue. For all other meals either bring something light and healthy for lunch or try out one of the nearby food venues.
 WILL THERE BE BREAKS?
Yes, we take 15 mins breaks at regular intervals during the day, and there's also a lunch break.
 WILL THERE BE A RECORDING/CAN I RECORD?
As the hosting company, we reserve the right to record. NO recording of any kind is permitted as per copyright and intellectual property laws.
 WHAT HAPPENS IF I BUY A TICKET AND CAN'T COME? 
Our terms do not include ticket refunds. If for any reason you cannot make it, and you can't gift your ticket to someone else, then get in touch with us to discuss.
SATURDAY
SESSION ONE – AWAKEN YOUR PERSONAL POWER
Free your mind from limiting beliefs and unconscious patterns

Discover what you REALLY want in life and how to get it

Tap into the power of INTENTION for creating the life you deserve

Master the power of HABITS with confidence and ease

How to stop being a people pleaser and be more AUTHENTIC

A simple technique to CLEAR THE MIND and get focused
BREAK
SESSION TWO – AWAKENED YOUR SELF LOVE
Discover how to show up as LOVE regardless of what you are thinking or feeling

What MEN and WOMEN really want from each other

How to open your HEART CENTER and fall in love with life all over again

The two types of wounds we all carry from childhood and how to heal them

The secret to being more INTIMATE with yourself and others

Enjoy happier, healthier and more fulfilling relationships
FINISH
SUNDAY
SESSION 3 – AWAKEN YOUR DEEPER PURPOSE
Dive deep into what your Soul's purpose in being here is

Explore the power of PRESENCE to attract what you want in life

The 1 thing you must do to all the time and energy you need each day

Learn how to overcome obstacles to success with ease

Discover how to tap into your INTUITIVE & CREATIVE genius

The secret to getting paid what you're worth doing what you LOVE!
BREAK
SESSION 4 – AWAKEN YOUR TRUE POTENTIAL
The key to being truly AUTHENTIC so you can step into your best self

What it means to have LEADERSHIP PRESENCE in your life and how to embody it

The ONLY voice you ever need listen to inside you and how to hear it

The 7 steps to Abundance in all areas of your life

The simple keys to staying Happy, Healthy & Productive so you can THRIVE

The secret to replenishing your SPIRIT on a daily basis

FINISH
IT'S SOOOOOO MUCH BETTER WITH FRIENDS!
Bring A friend and SAVE $100 (BUY ONE GET ONE FREE)!