No Matter What Whether You Want to Upgrade Your Happiness, Career, Health, Wealth, Relationships, or Any Area of Your Life You Can If You Have The Right Tools & Support. 
Of course, this is not always easy to find as the impact of daily life causes you to feel stuck or overwhelmed just by the sheer pace which everything seems to be moving at in the world today.
Guess what though – that's probably not going to change. In fact, it's most likely going to keep on accelerating.
So while we've got more devices and technology to keep us plugged in, connected, and supposedly make your life easier by freeing up your time – it seems we are even more distracted than ever.
So, if you've ever tried to…
…relax deeply using meditation but find that it's hard to focus or unwind your mind
…let go of negative thinking or self-doubt to work on your fitness, relationships, finances, work, or that thing that truly inspires you
…get better results but they are either painfully slow to happen or don't happen at all
By now you know what should be working to change your life (in theory).
You know that by now you should be happy, you should be able to relax anytime you choose, and you should be living more of your true potential!
But, let's face it…
THE KNOWLEDGE, TOOLS AND MOTIVATION AREN'T FLOWING
Now you're ready to cut through the meditations and methods that don't work and finally rely on a proven approach.
When it comes to Meditation Practices That Transform Your Life From The Inside-Out – This is the ONLY Course You'll Ever Need!
Everything You Need To ELEVATE Your Life is Inside This Course.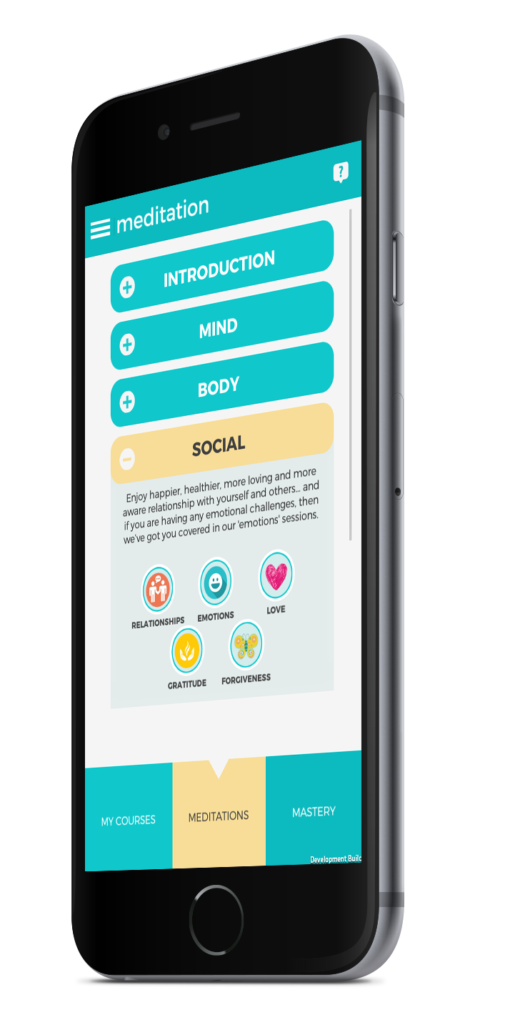 Everything You Need To ELEVATE Your Life Is Inside This Course
WHO AM I?
I'm Michael Atma and it's my mission to help you free up your mind, unleash your spirit, and live the life you were meant to live!
I'M A MEDITATION TEACHER & HEART-CENTERED ENTREPRENEUR AND IN THE LAST YEAR I'VE:
Developed a Popular Meditation App that allowed me to bring more inner peace to peoples lives

Written a Best-Selling Personal Development Book teaching people how to change their life in just 5-minutes

Tapped into Deeper levels of Creativity and Intuition that have taken me to NEW levels of Happiness & Fulfillment
Right now, I'm in a great place in my life and things just keep getting better. The reality is though that it wasn't always this way.
Several years ago I was stuck in a job I hated, suffered from panic attacks and insomnia, had no real skills apart from what I did at work (marketing) and didn't have a clue what I wanted to do with my life.
But the truth is, I had no idea how to how to turn my life around – my mind kept falling back into fear of the future which did nothing to help at all…
… I was afraid of stepping out of my comfort zone
… I was afraid that I would never do anything that that truly mattered for a living
… I was afraid of being a failure in both my personal and professional life.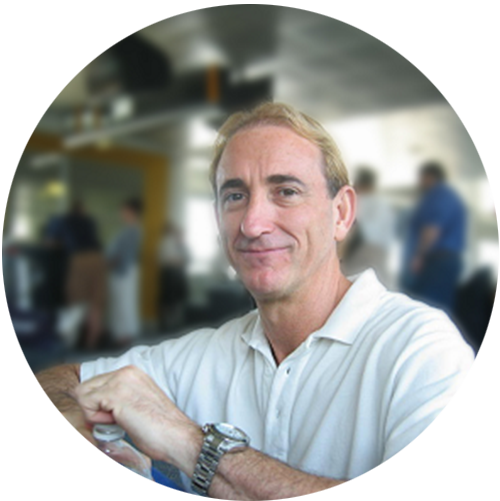 The bottom line is I was stuck at a soul-sucking day job…
Thankfully, I discovered meditation but not just any type of meditation – I was drawn to study with meditation teachers from all corners of the world. These are teachers who hold the secrets to ancient meditation practices that most Western people rarely get the opportunity to study.
Over the years I was privileged to study over 180 different meditation techniques all of which helped with everything from freeing the body and mind from stress through to having the tools to make rapid shifts in every area of my personal and business life.
The core of everything I have created in my life comes from the meditation practices I have studied. There's not just one type of meditation I use, there are many I get to choose from but really they can be summed up into two types – active and passive meditations.
Because I have a Western mind I needed to start with active meditations because it's easier to slow my mind down so I can meditate deeply. Most people don't know this because no-one ever told them.
That's why so many people fail at learning to meditate. It's because they are misinformed. Busy people, with busy lives, will always find it next to impossible to sit down and meditate deeply and peacefully.
I also found that as you start to meditate deeper that changes in your life start to speed up. This is quite natural because your accessing progressively deeper parts of your unconscious which brings so many gifts and insights to the surface of your mind.
When that happens it's also good to have some mind tools under your belt to help support your evolutionary process.
While this may not make a great deal of sense to you right now just think about those times when you've felt like you had all the inspiration and energy in the world. Those days or moments when you felt like you could do anything you put your mind to.
That's what it's like when the fog lifts from your brain and you have a clear vision of who you are and what's important in your life. However, you still need to train the mind so you don't get sucked back into old habits of thinking and behaving.
That's why I put this 30-day course together – I will be sharing the exact meditation practice and mind tools that have worked for me and thousands of others to…
… jump out of bed with enthusiasm each day and live what truly lights them up on the inside
… enjoy a deeper sense of calm, contentment and self-awareness than ever before
… expand their potential and reach new heights of performance both personally and professionally
IT'S YOUR TURN!
I don't want you to keep wasting your time on meditation practices that aren't helping you to become the best version of yourself – I want EVERY meditation and mind tool you use to be life-transforming.
That's why I created Uplift Your Life.
"Before I did Michael's course I was quite shy, anxious and didn't have a lot of confidence in myself. Just a couple of months later I feel like I've had a complete makeover in the way I think about myself and show up in the world. The meditation practice that Michael teaches is so simple and fun to learn, and they've helped me to let go of so much baggage from the past. The best part of all is that I feel like I've now found the real me and that anything is now possible"

Peta Summers

Fashion Designer
Uplift Your Life Is A 30 Day Course Designed To
Help You Make Permanent Shifts In The Quality Of Your Life.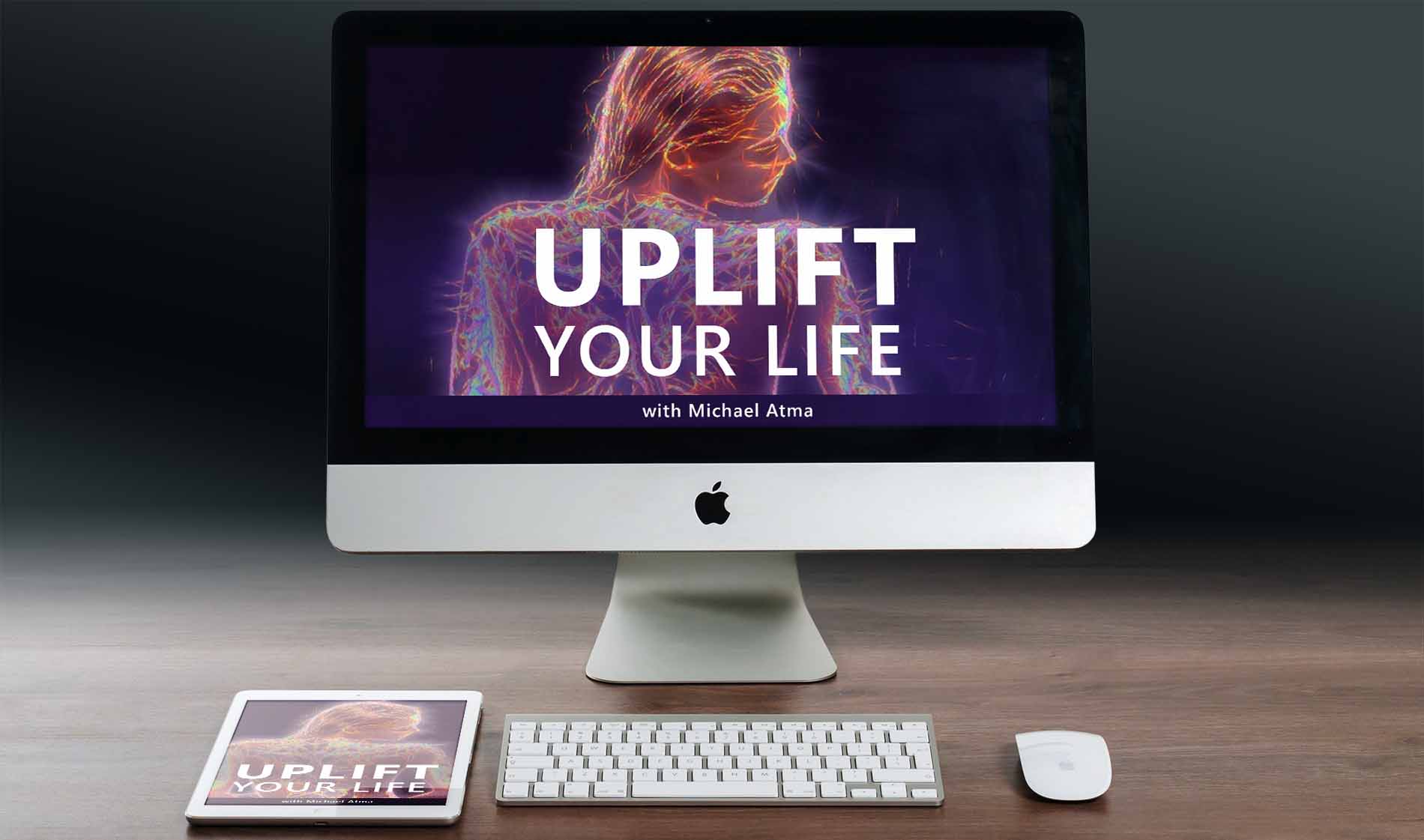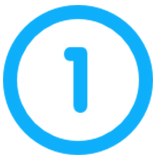 WEEK 1 – UNLEASH YOUR MIND POWER
Harness the power of your subconscious mind for more happiness and success.

Get access to my morning power routine that's designed to help you start your day with more calm, inspiration, and energy to help you easily navigate your way through the day.

Experience a life-transforming active meditation that will rapidly unwind your mind and reverse the impact of stress and tension from the body. This is where you start to feel the real benefits from your meditation journey.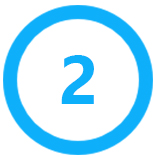 WEEK 2 – TAP INTO YOUR EMOTIONAL WEALTH
Learn simple tools to add more self-care into your day so that your mind and body is given the love and nourishment it desperately seeks.

Get access to my instant centering technique that helps ground you and bring you into the present moment anytime and anywhere you want.

Uncover my exact emotional release meditation method that rapidly dissolves negative thoughts and emotions like anger, stress or frustration from your body so that you can stay happy, healthy and enjoy unlimited energy to do what matters most.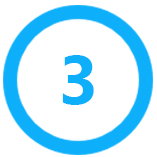 WEEK 3 – EMBRACE YOUR PROSPERITY CONSCIOUSNESS
Easily eliminate your stubborn blocks to having an abundance mindset and increase the flow of love, prosperity, and wealth into your life.

Prosper in your relationships through a powerful loving-kindness meditation that deepens your compassion and empathy towards yourself and others.

Learn how to break through limiting beliefs with ease so you can experience an unshakable sense of confidence and live the life you were meant to live.

Uncover your limiting beliefs around money and take charge of your financial destiny.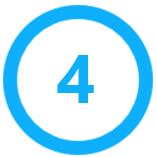 WEEK 4 – TAP INTO THE HIDDEN POWERS OF YOUR INTUITION & CREATIVITY
Learn a beautiful meditation practice to EXPAND your creativity so you can allow your inner creative genius to come out and play.

Discover a simple tool to help you tap into deeper levels of your intuition so you can fully trust the direction and decisions to choose in your life.

Dive deeper into unfolding your purpose and mission in life while creating a wonderful VISION for your future.

Eliminate second-guessing yourself or people pleasing and tune into your inner knowing – then watch your life flow with ease.
You Also Get:
Instant access to bonuses including "The Ultimate Relaxation Meditation Audio", "The Ultimate Time Management Guide Book", "The Meditate With Confidence 5 Day Workshop Video's + Email Lessons in PDF Format", and so much more.

All program video's, bonuses and updates are housed in an online membership site which you will be given INSTANT access to.
READY TO JOIN UPLIFT YOUR LIFE?
CLICK BELOW TO REGISTER
I CAN SAY WITH CONFIDENCE THAT THESE METHODS WORK!
Don't Just Take My Word For It, Look What Other Students Say:
""I love it! What an amazing array of modern-day meditation methods that anyone can do anywhere, anytime. My favorite is being able to center myself whether I'm in a meeting, driving in busy traffic, or even waiting in a queue. Who would have thought that you could enjoy your way to relaxed calm.""

Nikki Wilkins

Mortgage Broker
""Michael's unique approach to meditation and life-changes is refreshing and inspiring. I now feel like I have all the tools I need to break free from living a mediocre life and move into a place of deeper authenticity and alignment. Thank's Michael for the kick-up the butt to get out of my own way as it's exactly what I needed!""

Rob Jenner

Entrepreneur
"Thank you, Michael, for helping me to feel so much more clear-headed and self-aware than I did before. I have so much clarity around what my mission and purpose in life is and I'm no longer afraid to let go of the past and move towards the unknown. I'm not quite sure how your meditations work but I'm so glad that I stuck to them as I'm so much more aware of my thoughts and feelings before they try and take control.""

Marissa Clarke

Teacher & Student of Life
""I started a business since meditating, and found the love of my life. Before, I was working in a dead-end job and kept attracting partners that just weren't right for me. The difference now is that I know who I am and what I want. I'm a lot more self-assured and less guarded emotionally which means that it was easier for someone else to get to know the real me. Thanks a million Michael for teaching me how to meditate in a way that has brought so much light to my life.""

Brian McIntosh

Business Owner
"I used to worry about so many things that I wasn't eating or sleeping properly. Since learning Michael's meditation methods everything has shifted. The main differences for me are that I'm so much more focused in the present and rarely worry about anything anymore. I have a deeper love for myself and trust that the Universe has my back. It's such a relief to not be burdened by my thoughts anymore and I feel like anything is now possible in my life." "

Paula Lyndon

Freelance Writer
I'M PULLING BACK THE CURTAIN AND SHARING MY SECRETS
Here's What You Get:
4 Group Coaching Video Training Sessions With Michael Atma. In each of the training sessions you'll learn how to identify and SHIFT your limiting beliefs and habits as well as get live. You'll also receive step-by-step ACTIONABLE tools to help live a more Effective and Abundant Life.
Bonus Workbooks & PDF's to go along with your live training sessions. These help to give you clarity while keeping you focused and on track for the results you are working towards.
Access to a Private Membership Portal Get INSTANT access to all the videos, training and bonuses housed in an online membership site you can access anywhere, anytime.
Lifetime Access to the Materials. Access the Online Membership Site for as long as you want to. From time to time I also like to pop in and make updates to the training – for no extra cost!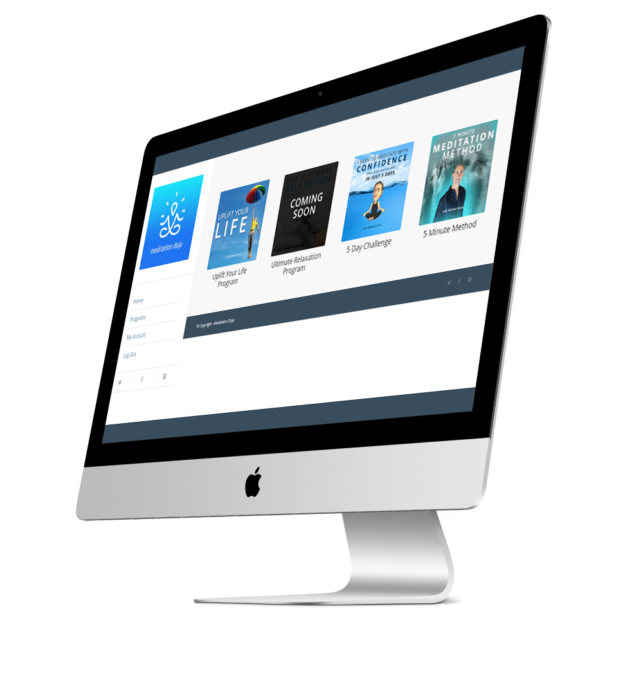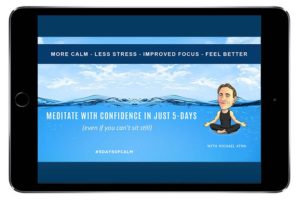 BONUS 1: MEDITATE WITH CONFIDENCE VIDEO'S & LESSONS (VALUED AT $97)
You get to have access to all 5 LIVE videos and email lesson s from the Meditate With Confidence Worksop! There were some amazing tips and tools shared on the video's that you could listen to over-and-over again to help BOOST your meditation practice. If you add these tools to your knowledge base (especially the actual meditations shared on the video's) you'll make your meditation journey to a calmer and more focused mind that much smoother.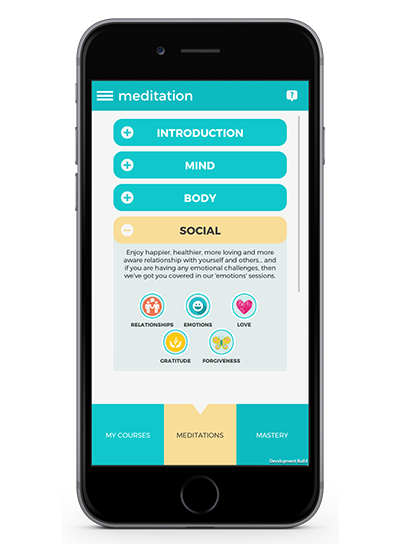 BONUS 2: FREE ACCESS TO MEDITATION DOJO APP PREMIUM MEDITATIONS FOR 12-MONTHS (VALUED AT $84)
When you get full access to Meditation Dojo's PREMIUM meditation series, meditation is just the beginning. Besides giving you dozens of themed meditation series that are designed to free the body and mind from stress, we also give you meditation practices to help you enjoy better health, happiness, relationships, sleep, abundance, self-esteem and so much more. This is 100% FREE membership for one whole year!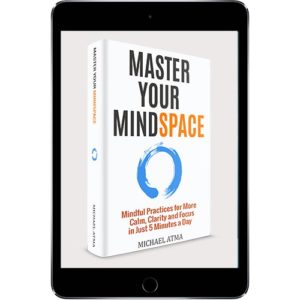 BONUS 3: MASTER YOUR MINDSPACE (VALUED AT $20)
This is a PDF copy of my #1 Best Selling Book on Amazon, "Master Your Mindspace". You can download it onto your phone or device and read it at your own leisure. I highly recommend that you read 10 pages a day over the 30-day program as a way to reinforce a lot of what you'll be learning.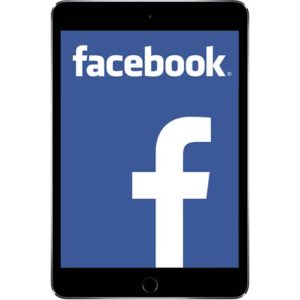 ""I have slept so well since doing your course and wake up feeling absolutely ready for the day – what a 'rare' great feeling! My personal experience of meditation came today when I used a meditation practice you showed us to help me deal with higher than normal levels of anxiety and nervousness that I was experiencing. It totally calmed my mind and helped me to easily deal with my busy afternoon ahead. I now know just how powerful meditation is and that it really works!""

Melissa Chambers

Artist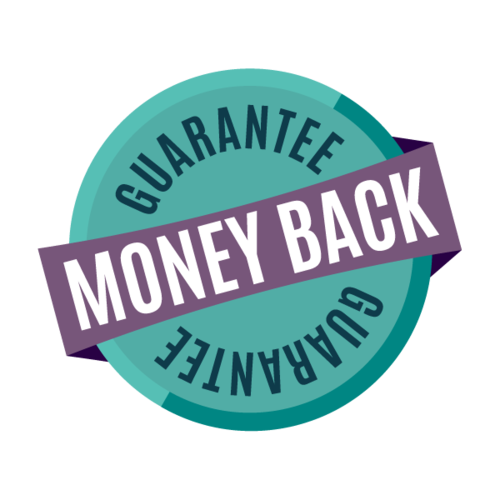 THE BETTER-THAN MONEY BACK GUARANTEE
Try Out Uplift Your Life For 10 Days
If you're still not 100% sure…
If other trainings have left you less than satisfied…
I'm giving you a full 10 days to join the course, go through the materials for the next 10 days, and then you can decide whether to keep the program or not – 100% RISK-FREE!
And if you're not delighted with your results, simply email our team and your entire investment will be instantly refunded.
But it get's even better than that. We will give you the $201 worth of BONUSES as a gift as we're that confident that this course will rock your world.
It's that easy.
So get started now. You have nothing to lose and a whole new life to enjoy.
3 POWERFUL REASONS TO JOIN NOW!
I've made this super simple for you to enroll now so that you get the most amount of benefit out of us working together.
Here's why:
1. The Low Price Won't Last Forever
My coach wants me to set the price to $297 which I will be doing at some point in the near future. For now though, at $197 it's a 35% saving on if you were to do say in 6 or 12 months PLUS I can't guarantee that the bonuses will stay the same if I decide to have them at all next time. 
So just for now, you have the opportunity to join Uplift Your Life for the LOWEST price it'll ever be… but only for a limited time!
2. You Get To Road-Test Uplift Your Life For Free
We know that you will get results from this program – and then some. Our refund rate is under 2% and that's because our aim is to deliver world-class training that helps you develop the emotional and physical body needed to move confidently throughout every area of your life.
However, if for any reason or no reason at all you aren't blown away by what you are learning and changing in your life you have our better-than-money-back, no-questions-asked, money-back guarantee. You just need to email our friendly support team at hello@meditationdojo.com for a prompt and friendly refund.
In a sense, we are taking all the risks and you get a complete refund + $201 worth of bonuses just for showing up. If that doesn't sound fair then I'm not sure what does 🙂
READY TO JOIN UPLIFT YOUR LIFE?
CLICK BELOW TO REGISTER
WHAT HAPPENS AFTER YOU ORDER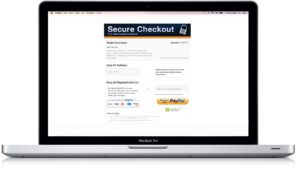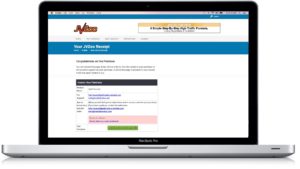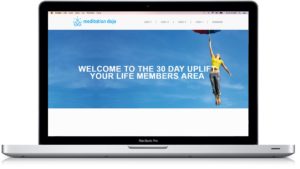 ""I never thought that I'd be able to switch off my mind so quickly or easily. I do a lot of study in my work and had been finding it hard to relax and unwind. Since doing Michael's course everything has shifted. I'm now spending less time studying and getting more done just because meditation and clearing my head is now part of my daily ritual. Life feels so much easier now!" "

Jodie Falckh

Therapist
A 3O-day of self-paced course with Michael Atma.
FOUR video training sessions. These are pre-recorded and designed to help you get unstuck and keep you taking inspired action 
Weekly themed sessions with a lesson plan for each week, daily action steps, and weekly feedback.

FREE exclusive meditation practices 

designed to accelerate your results.
An unconditional, no questions asked 

10-day money-back guarantee

 (from the start date of the program).

1st class customer support whenever you need help, so you can get what you need when you need it.

Lifetime access

 to the Uplift Your Life private members area.

All bonuses that you were eligible for when you signed up.
READY TO JOIN UPLIFT YOUR LIFE?
CLICK BELOW TO REGISTER