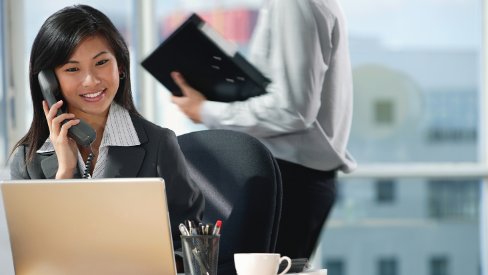 The trend to use the Internet as a source of information and to find suppliers is increasing rapidly, especially for the younger generation of consumers and business people who are net savvy. 86% of Internet users who search for local products or services go on to complete the transaction offline.
What if you're a plumber, dentist or hairdresser and really only service customers within a 30 km radius of your home or business premises? What if you sell fishing gear at a small beach side town, or pool chemicals at a suburban shopping mall. The trend to use the Internet as a source of information and to find suppliers is increasing rapidly, especially for the younger generation of consumers and business people who are net savvy.
More and more Internet searches are for local terms such as "pizza delivery in Sunnyvale" or "electrician in Sunnyvale". As a local business you don't need a large or expensive web site to be effective – just keep it simple. If you are not competing nationally, just present yourself well to your local target market such as local residents and those within driving distance.
8 Online Marketing Tips For Attracting Local Clients.
There are many ways that you can cost effective online marketing to attract and steady flow of leads, sales and customers to your website. Let's check out what some of them are:
1. Include your physical contact details on every page.
This seems obvious but not all small local businesses do it. Include your physical address and your local phone number with area code. This helps visitors and search engines look for this level of detail to connect you with your location in the search results. If you don't have a physical address, get a mailbox at your local post office and list this address on your site.
2. Give more details about your physical location on your Contact Us page.
Include your street address, city, state, postcode and local phone at the top of the page where search engines can find it quickly. Also provide directions that include as many location descriptors as you can – this helps both visitors and search engines.
3. Link to a Google Map on your Contact Us page.
This is one of the easiest ways of showing your business location via a map and the service is free. Simply visit Google Maps and click on 'Put your business on Google Maps'. Adding a Google Map also helps your website be listed in search results for your suburb.
4. Include your location in Page Titles.
Page titles are one of the most important things search engines use to understand what you page is about and index it in the search results. So including your location acts as another sign post for visitors and search engines to tell them where you are located.
5. Include a list of all the suburbs you service.
If your local business is located in Sunnyvale, but you also service 10 other neighboring suburbs, list these on a suitable place on your web site. This might be your Home page, About page or Contact Us page. You can also include these suburbs in your meta tags for those search engines that still use this information.
6. Build local links.
Exchange links with other local business that are in your local area and that are complimentary to your business but not in direct competition.
7. Submit to local online directories and yellow pages.
This might include your local council website; local business directories and other online directories that will help your website get found by people doing local searches.This will help you get additonal leads to your site as well as extra links for the Search engines to find.
8. Local pay per click keywords.
If you use Google pay per click advertising such as Google AdWords include location specific keywords and narrow where your ad is displayed so you do not waste your online marketing spend displaying your ad to those outside your service area.
These are just a few of the ways that you can dominate in your local area, tap into a steady flow of new leads, customers and sales from your website… and build your business using online marketing strategies.