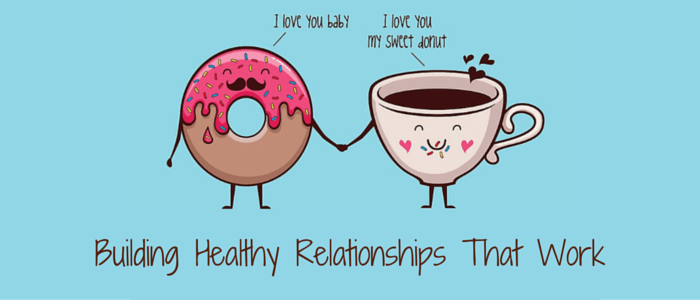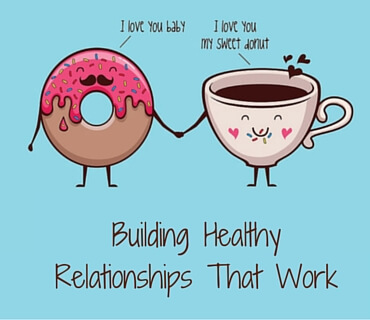 There is a secret to building healthy relationships with everyone you meet and it's actually a lot easier than you might think.
It's interesting how relationships make up a big part of our life but it's not something that gets covered very well as part of our education system.
Essential Communication Skills For Building Healthy Relationships
Relationships are a vital to us as the air we breathe, especially our personal and intimate relationships. To be fulfilled in our relationships depends upon quite a few factors but the most important by far is how we communicate with each other.
When relationships are handled well they can be one of the greatest sources of joy, love and fulfilment you could have ever imagined. And then, if they are handled ineffectively, they can bring pain and suffering to all involved.
Underneath all our defence mechanisms to keep people at distant so we don't get hurt is a deep rooted desire for connection. When you're in love and you feel that connection with someone, that special bond, that sense of oneness with somebody how does it feel?
There's really nothing quite like it on the planet. No amount of money, 'things' or anything else can give you that depth of feeling and connection that opening fully to another person can bring.
The essence of all communication and connecting with others be it intimate or not comes from trust. If the other person feels safe to be themselves in your presence and they know that you would never intentionally harm them, then they have no need to put up walls.
The secret though is that you must never take this trust for granted because once it's broken, it's almost impossible to get it back. Trust typically takes time to develop but once it's there do everything in your power to honor this agreement.
Creating A Healthy Relationship
So what do we mean by a healthy relationship? Typically, this is relationship in which we are a great source of growth and support for each other, while strengthening ourselves in the process.
Discovering how we can enrich and empower one another is the most rewarding journey towards more meaningful relationships. The more we open up, the more others will respond and accept us for who we are.
This simple act helps us to not feel so vulnerable and to become freer and more alive in our relationships than we may have ever experienced before.  When this happens, every contact becomes meaningful and enriching.
Inevitably there will be times that you don't see things eye to eye with others and conflict can arise. When this happens it's always healthier in a relationship to take the time to understand what is going on for the other, before trying to be understood.
This way, you get to show them that they can trust in you to be responsive in the relationship rather than reactive. Not only does this help them to feel safe to express themselves openly and honestly to you, it helps you to become a more loving and compassionate human being.
My Final Thoughts On Healthy Relationships
Being in a relationship with anyone is a privilege, not a right.  Most people are sensitive in nature even if they don't want to admit it, which means they will almost always feel the need to automatically protect themselves if they feel threatened in any way.
If you want people to love and accept you for who you are, or to open their heart and Soul to you at the deepest levels, then follow these simple guidelines:
1. Relationships are a place to go to give, not receive.
2. Always treat others how you want to be treated.
3. Love and accept yourself first, then you'll be better equipped to love and accept others.
4. Live with Integrity
5. Never make anyone feel ashamed about who they are
6. Leave every person you meet feeling better than when they arrived.
7. Empower others to be free and your love will have no boundaries.
If you're in a relationship that is not in a healthy place then don't despair because as long as you are willing to work on loving yourself more and becoming the best possible person you can be, then all is not lost.
The more deeply we love and accept ourselves, the deeper we can love and accept others – this is the place where both magic and miracles happen in relationships.
Did This Help You? If so, I would greatly appreciate it if you commented below and shared on Facebook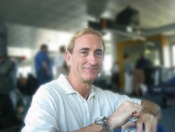 Michael Atma's Blog
Skype: michaelatma
Email: Michael@MichaelAtma.com
"I Teach You how to live a Happier, Healthier and More Fulfilling Life in Just 5 Minutes a Day!"
PS: If You Want To Enjoy An Extraordinary Life, This is the Book you Should Get – Master Your Mindspace
If you enjoyed this post on Building Healthy Relationships That Work, re-tweet and comment please