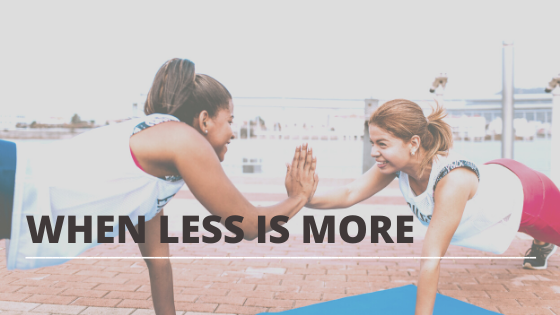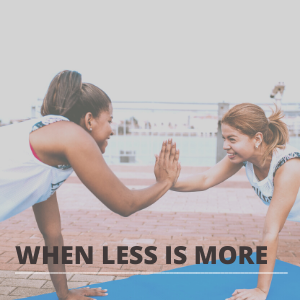 I've been implementing the wisdom, 'less is more' into my life of late, and have to say that I am astounded with the results.
Take the gym, for example, I used to train 1-hour x 4-days a week and now I do just 15 minutes a day maximum and that includes doing both strength and cardio fitness.
The result is that I'm now feeling fitter and stronger than I have in years. All it took was a little research around how peak athletes stay in condition without spending hours a day wearing themselves out.
We can also apply the less is more method to any area of our life. It's really a case of working smarter instead of harder and figuring out how to get the same or better results with less effort.
Another example is that it is possible to spend less time working and yet make the same if not more money. It's just a shift in mindset around how much you value your time.
If you get paid $50 an hour now then what would it take to make $100 an hour or $500 an hour? While the less is more method may not necessarily apply to everything if you think of it in terms of quality instead of quantity then you'll be on the right track.
I'm really enjoying applying the mantra less is more everywhere I can and focusing more on optimizing my time, energy, and lifestyle instead of wasting it.
Where in your life could you be enjoying more happiness, health, energy, love, or prosperity by applying the less is more method?
This could be less self-judgment which brings more self-love; less worry which brings more peace; less busyness which brings more relaxation; or even being less controlling which brings more spontaneity and freedom.
Life really is one gigantic experiment as none of us really know what we're doing. So why not make the most of it and see how much more we can enjoy it while doing less to make it happen