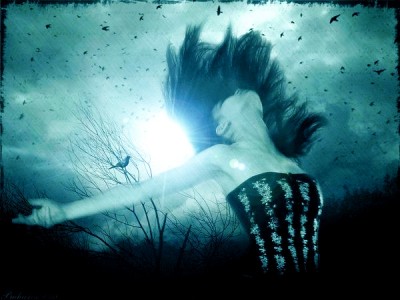 What's the best way to make sure that every day you are the top of your game and mentally, physically and emotionally charged to take on the world? Well, the better you feel, the better you do. Here are some techniques I use to feel good almost all the time.
Letting Go Of The Past
All of us have had things happen in our past that have scarred us emotionally in some way or another. What most people don't know is that you can heal these wounds quite quickly. Why would we want to do that? Simply because we can and it will free up your mental and emotionally energy to be used more productively in your life.
I have a saying that to heal the past you have to feel it.
Each time you feel sad, or depressed, or unhappy for any reason you can be sure that it has it's roots in the past. Yes, there may be a trigger for it in the present but most of the time it's your emotional baggage that erupts.
Whatever you feel, learn to let it be okay. Try not to change it, avoid it, or shove it under a rug hoping it will go away – because it won't. All you need is an ounce of courage to be able to face your uncomfortable feelings for a short while and then they will pass.
When these feelings arise, the best thing to do is to just breathe slowly and deeply for a few minutes and try not to let your mind run wild with angry or negative thoughts. Just sit with whatever your are feeling without judging it while taking slow deep breaths until it passes.
If it is a powerful emotion that is impossible to stay still with, then be cathartic and scream, bash a pillow on your bed or let your body move so that the energy doesn't get stuck inside you – it just wants to be moved. Most of all though do everything you can to not physically hurt yourself or another.
Just by doing these simple actions you send a powerful message to your subconscious that you will no longer be held hostage by the past. Then, the next time a similar feeling arises it will be easier to let it go. The more times you do this, the less impact any emotion will have on you.
Focus On Your Positive Emotions
Laughter is one of the most beautiful and powerful emotions we have. If you did nothing else but laugh and dance all day your life would be amazing, not too mention happy, healthy and vibrantly alive.
The emotion of kindness and compassion is another powerful feeling to bring into play each day. In fact, if you just make it a goal to do one act of kindness towards yourself and someone else around you each day, this will come back to you multiplied.
Compassion is such a beautiful emotion as it belongs to your heart. With each act of compassion  that you take your heart will open just that much more and so your love of life will become richer and fuller. Find one thing each day to express your compassion towards as this will help your heart be at peace.
Friendliness is another powerful emotion. It is said that there is no deeper love than that of a friend because it is unconditional. Give friendliness to everyone you meet, especially if you don't feel like it and you will develop the most amazing power to transform lives.