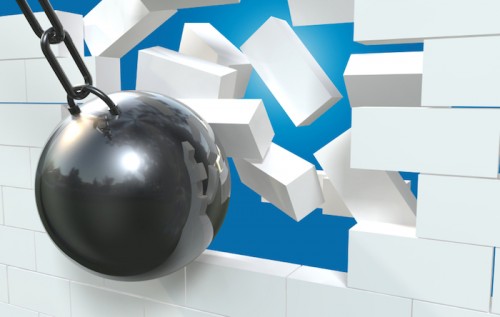 Unless you are exactly where you want to be in your home, work, or recreation life, then there's most likely something going on for you that's holding you back from being happy and healthy in any or all areas of your life.
For some, this may mean that they haven't achieved the career, business or financial goals they were expecting, while for others it could be more to do with not having the lifestyle, relationships, or peace of mind that they have always longed for.
Let's face it, life for most of us these days is hard work. From the moment we wake up until we collapse in bed, it can be an on-going battle just to keep up with the daily grind. This is neither fun nor a good way to live as it simply robs you of your energy and happiness.
What Really Holds Me Back?
The reality is that however your life looks right now and whatever circumstances you find yourself in, it's because of the decisions you've made in the past, and the actions or non-actions you took as a result of those decisions.
Some of the main forces in your life that shape the results you get whether they are the results you wanted or not include:
Self-Doubt
Lack of Motivation
Lack of Follow Through
Laziness
Bad Attitude
Feeling Powerless
Fear
Depression
Sickness
Anxiety
Worry
Negative Beliefs (i.e. "I'm not smart enough", "I don't have enough money", "I can't do it", "It's too hard", "I don't have enough money", etc)
Have a look at this list for a moment and see if you can relate to any of these traits. Perhaps there is something else holding you back, like an over-bearing partner, the boss from heel, or even something as random as a string of bad luck.
The Great News
Regardless of what is holding you back it, just because it has been something that has affected you in the past, doesn't mean that it needs to in the future. What I mean by that is that you can decide right now that… your past does not equal your future.
Say that out loud to yourself several times. Keep saying it until you believe it and it feels powerful when you say it. This is step one on your road to a bigger, brighter future starting now.
Success always begins with a decision and ends when you have taken enough steps towards your goal to see it to fruition. It's only when you stop moving towards it, that it dies a natural death.
No matter what has held you back in the past, it doesn't matter. It's time to put all the excuses to bed and step forward with power, passion and purpose. There are a million and one reasons why people fail in life but there's only one reason they succeed… and that's because they never give up.
It's so easy to quit. In fact, it takes no effort at all – you just stop trying. You give yourself permission to give up on your hopes and dreams for the sake of not having to change and become the person you need to be to do and have the things you really want.
Instead, you become the person that you never imagined you'd become when you were a wide-eyed innocent child with wonder in your mind and adventure in your heart. Where did this person go? How did they end up with their head in the sand praying that life will get better while it passes by them unnoticed.
The good news is that they didn't go anywhere. You are right here. Even that innocent child filled with wonder who yearned for a life of fun and adventure is very much still alive in you.
The Secret Recipe For Lifelong Success
How do you re-ignite your passion for a life of fund and adventure again? It's very simple. Just start making happiness and good health a MUST in your life. When you do, everything else will fall into place.
From living a happy and healthy life you will think and feel differently about yourself. Your mind will become quieter and more creative, while attracting things to you to bring even more happiness into your life.
And as your health becomes vibrant and you wake up each day feeling fully rested and recharged, you'll have all the energy you need to handle anything life may throw at you, all the while working effortlessly on achieving your goals and dreams.
To have more happiness and good health in your life start studying it with the passion of someone that knows they are going to get something awesome very soon. Because the truth is if you do study it, learn it and become it, then you will win something magnificent – a better you!
There's no short-cut to make it happen overnight but if you make it a must-have skill in your life skills tool-kit, then you'll never look back. As you develop the skills of happiness and good health your life will start to change for the better immediately.
Not only will you find yourself having more energy than you ever dreamed of, you'll also find that you have a calmer, clearer and more enjoyable life that is filled with wonder, inspired and overflows with youthful vitality.
But don't just take my word for it… give it a go and find out for yourself.